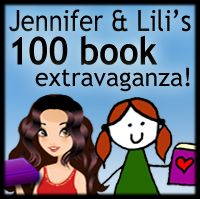 This prize pack includes the following 14 books including:
Cold Kiss by Amy Garvey - ARC
Enthralled by Kelly Armstrong - ARC
A Want So Wicked by Suzanne Young - ARC
Between The Sea and The Sky by Jaclyn Dolamore - ARC
Haunting Violet by Alyxandra Harvey - ARC
The Secret Sisterhood of Heartbreakers by Lynn Weingarten - ARC
Kiss Me Deadly: 13 Tales of Paranormal Love by Trisha Telep - ARC
After Obsession by Carrie Jones and Steven E. Wedel - hardcover
Darker Still by Leanna Hieber - ARC
Dark Parties by Sara Grant - ARC
The Dead of Winter by Chris Priestly - ARC
Enchanted by Alethea Kontis - ARC
Prom Nights from Hell by Stephenie Meyer, Meg Cabot, and more - paperback
Guidelines:
1. Must be 13 years or older.
2. Must live in the United States.
3. One entry per household.
4. Cheaters will be disqualified from all giveaways in the event.
5. Winner must respond within 24 hours or we'll have to pick a new one.
6. We are not responsible for any lost or damaged items.
Good luck!