Lately, I've seen a lot of bloggers take a break here or there because blogging turned into a chore in their eyes. While I understood that they were doing what they wanted to do, I could never imagine such a thing happening to me. I
love
blogging and I never thought that something I started out of fun would turn into an obligation.
And then I went to Italy. And I took an actual two and a half weeks off of reading and reviewing because I wanted to focus on that rare traveling experience. See those pathetic six posts from April? Yeah, it's because I was not only out of the country, but upon my return and my inevitable week-long battle with jet-lag that went something like this...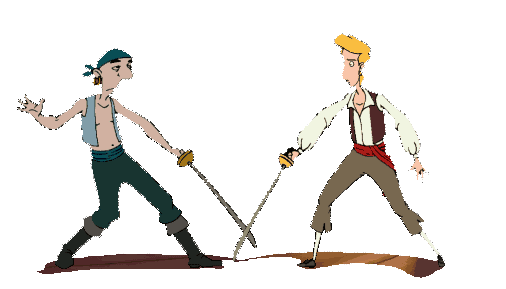 ...I simply could not find it in me to pick up a book. I had a pile of books that I kept trying to start because I knew that I had to review them within a week's time, but I struggled with them. Instead of wanting to pick up these books that I was originally so excited for, I reacted to their mere presence like this:
If you hate MY NAME IS EARL, than I hate you. (Not really, but I love this show.)




I lost my desire for reading because I just wasn't in the mood. And blogging temporarily became an obligation for me. I must have picked up at least six books in a span of 14 days and I couldn't finish any of them. I just lost my reading mojo.
And, to be honest, that realization severely pissed me off. Reading's my escape, how could I be sick of reading? I wasn't sick of reading, I was just sick of reading out of obligation. And that's when I began just picking up all the books I wanted to read out of my personal library and my public library as opposed to the books I needed to read. Sure, I threw an obligatory read in there occasionally, but I've been reading books I've wanted to read for almost two months now. And you want to know how many negative reviews have gone up in two months? Two.
I have no problems with negative reviews, but do you know how awesome it is just to have a spree of positive reviews? It's uplifting for you as a blogger. There were periods where I would just have negative review after negative review after negative review because I was sick of everything, reading books that I had to read by a certain date. And the sad thing is that I'm sure I would have loved some of those books if I was in the mood for them, but sometimes your mood or the books you previously read greatly impact the books that you are about to read and your reviews aren't what you initially hoped they would be. But that's way off the point of this post.
The unfortunate point of this terribly long anecdote is that my pleasure reading for blogging inadvertently turned into obligatory reading without me even realizing it. I had to take a break from my bookish reality to realize it. And when the realization hit me, I wanted to hit myself. I had to fix everything before reading became a chore that I despised.
I will never say anything negative about this movie. EVER.


And so I did by reversing my obligatory reading to pleasure reading. I haven't joined blog tours unless they're books that I'm pining for. I've been very slow about accepting review requests unless the synopses truly appeals to me. Gone are the days of accepting books because "they sound interesting." And, on top of that, I've stopped sending in review requests to publishers aside from the occasional book that I am dying for that I know I'll read upon receiving it (if I somehow manage to nab it) because I wanted it badly enough to request it.
I put myself in check, and by doing so I'm reading books faster than I ever have before, churning out positive reviews by the bucket load, and simply enjoying reading and blogging for the first time in quite a while. Pleasure reading is ten times better than obligatory reading. Yeah, it's nice to get advanced copies from publishers and making contacts is beyond awesome, but it becomes such a heavy responsibility that it can actually cause stress in your life. Do you want your stress outlet to become your new stressor?
I'll have you know that Steve Carell is my spirit animal.
My advice to you is this: slow down, remind yourself why you began blogging to begin with and take it one step at a time. Don't overwhelm yourself and begin to ruin something that you love because you're greedy and you want more books. I'm greedy, I'm a hoarder, I'll never have enough books, but I'm not willing to take it so far that my love of reading will be gone. If you choose to do so, that's your loss.
The best way to sum up this post is this: Check yourself before you wreck yourself.
Now, if you excuse me, I'm just going to go watch the greatest movie of all time that the above GIF was taken from.
What do you think about pleasure reading vs. obligatory reading?
Have you ever experienced something similar to what I described above?